Technology
Top YouTube Video Downloader Apps for Seamless Offline Viewing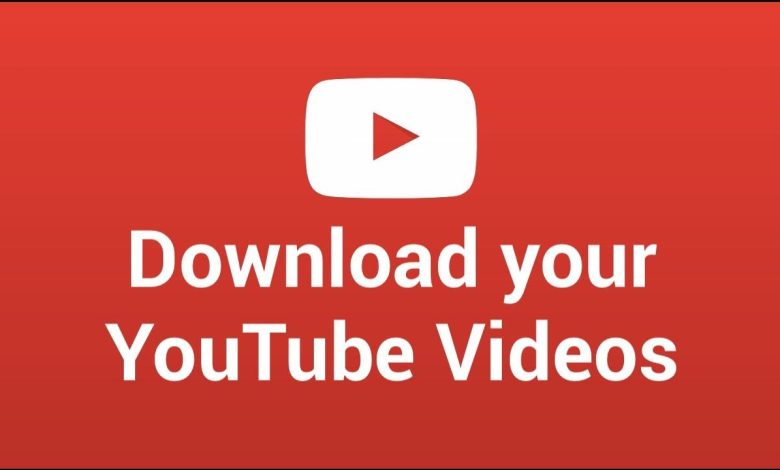 YouTube has become an integral part of our lives, offering a diverse range of content from heartwarming love songs to sidesplitting humor, and captivating movie trailers. However, the absence of a direct download feature on YouTube poses a challenge when it comes to saving videos for offline viewing on our mobile devices.
Thankfully, a myriad of YouTube video downloader applications are available to fill this void. These apps offer convenient solutions for downloading videos effortlessly onto smartphones, enabling uninterrupted offline viewing. Let's explore some of the finest YouTube video downloader apps accessible on Google Play.
YouTube Go
Designed specifically for offline viewing, YouTube Go automatically downloads videos when your smartphone is connected to the internet. While the downloaded videos can only be accessed within the YouTube Go app due to copying restrictions, it serves as a perfect companion for individuals seeking to download videos for offline viewing. Compatible with all Android versions, YouTube Go is readily available on Google Play.
KeepVid
A popular YouTube video download program, KeepVid allows users to create downloadable versions of videos from YouTube URLs, which can be saved on PCs, smartphones, or other devices. Not limited to YouTube, the mobile app version of KeepVid facilitates downloading videos from Facebook, Instagram, Twitter, and more. Supporting various resolutions, including high definition, KeepVid is easily downloadable from Google Play or the official website.
Vidmate
Beyond being a versatile video player, Vidmate stands out for its capability to download videos from Facebook, Instagram, and YouTube. With a user-friendly interface, users can directly select YouTube videos through Vidmate's search bar and initiate downloads effortlessly.
YT3 YouTube Downloader
YT3 gained traction during YouTube's restricted access period in numerous countries. This app remains a reliable option for downloading videos not just from YouTube but also from Facebook and other social media platforms. Its simplicity aligns with other apps on our list—users only need to use the Yt3 website's search bar to initiate automatic downloads to their Android folders.
YMusic
Renowned for allowing background playback of YouTube videos, YMusic transforms YouTube into an online music repository. Additionally, it enables users to download their favorite YouTube videos in standard definition (SD) and high definition (HD) formats. Offering diverse functionalities like a timer, video speed adjustment, and a trending videos list, YMusic caters to music enthusiasts.
Newspipe
More than just a YouTube video downloader, Newspipe functions as a content aggregator and downloader for blogs and streaming sites like YouTube and Vimeo. Ensuring hassle-free YouTube video downloads on smartphones, it features a built-in site capture and reading mode, along with the capability to stream videos directly to the Kodi mobile app for larger screens.
InsTube
InsTube emerges as a versatile application allowing downloads from various social media platforms like Dailymotion, Vimeo, SoundCloud, YouTube, Instagram, Twitter, among others. Ideal for users seeking a simple yet comprehensive video downloader, InsTube fits the bill perfectly.
SnapTube
Similar to InsTube, SnapTube simplifies video downloads from multiple social media channels into a one-click process. Offering compatibility with major video platforms and social media channels, SnapTube's in-app functionality eliminates the need to scour the web for video links.
Airy YouTube Downloader
Developed by Eltima Software, Airy serves as a Mac software designed primarily for YouTube video downloads in various formats and resolutions. Initially released in 2013, Airy continues to cater to Mac users' needs for seamless video downloading.
Snap Downloader
Snap Downloader, another standard YouTube downloader, allows users to grab their favorite videos in MP4 and 4GP formats. This app facilitates video downloads or audio extractions from platforms such as YouTube, Facebook, Dailymotion, and more.
Choosing the Best YouTube Video Downloader Each app on our list offers video downloading capabilities, ensuring ease of access to videos offline. However, if your priority is a dedicated YouTube offline video player, YouTube Go stands as the optimal choice, allowing the download of all content for later viewing.
Safety of YouTube Downloaders
Concerned about the safety of these apps? Rest assured, all these applications are available on Google Play and undergo stringent checks for malicious code before being listed. Google Play's scrutiny ensures users' security, minimizing risks associated with app-based vulnerabilities.
These YouTube video downloader applications present users with an array of choices, catering to varied preferences and requirements for offline video viewing on smartphones. With these apps readily available, enjoy seamless access to your favorite content, anytime, anywhere.