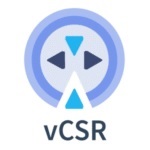 The 6WIND vCSR is a virtualized cell site router solution, part of 6WIND's Virtual Service Router (VSR) product family. The vCSR is tailored to the RAN needs of 5G and 4G mobile network operators. The primary purpose of the vCSR is to provide full IP/MPLS routing with very high efficiency, and high-performance end-to-end IPsec VPN security in a RAN for hauling aggregated traffic to the operator's core network.
The 6WIND vCSR is optimized to support all required routing, security and timing features and delivers its line-rate performance in a small CPU and memory footprint. This efficient and small footprint design of the 6WIND vCSR allows reducing the network complexity, the costs and the power consumption by enabling an optimized colocalization of the vCSR and the DU applications.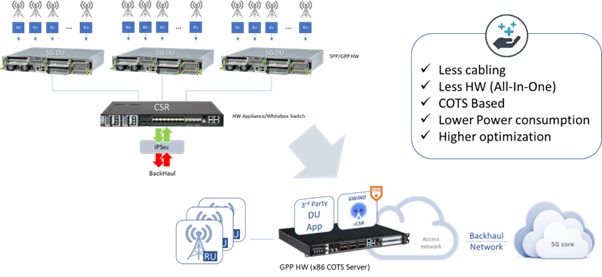 Figure 1: 6WIND vCSR – Reducing Network Complexity
vCSR can be deployed on bare metal (PNF), virtualized (VNF) or containerized (CNF) with full hardware and software disaggregation. Based on 6WIND's core technology, 6WIND vCSR provides linearly scalable forwarding performance and very low and deterministic latency on Intel® architecture hardware. The vCSR provides full IP/MPLS routing with very high efficiency, and high-performance end-to-end IPsec VPN security in a RAN for hauling aggregated traffic to the operator's core network.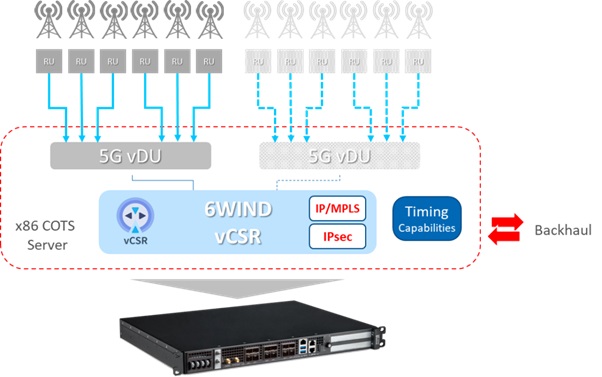 Figure 2: 6WIND vCSR Powering a x68 DU platform
The 6WIND virtual cell site router (vCSR) aggregates traffic from the DU (Distributed Unit) and routes it on the Midhaul network. A virtual security gateway router (vSecGW) is used on the O-CU site to terminate the IPsec tunnels initiated by the vCSR.
Demo Setup

The demo setup is based on server platforms powered by the intel® Xeon® D-1700 CPU family with the aim to achieve highest throughput with an optimized hardware resource consumption to increase efficiency and reduce energy consumption.
Two servers connected back-to-back with 100Gbps links are used to build the demo setup. One of the platforms is used for generating traffic (TRex) and running the monitoring tools (Grafana), the other is running the 6WIND Virtual Cell Site Router and the 6WIND Virtual Security Gateway Router.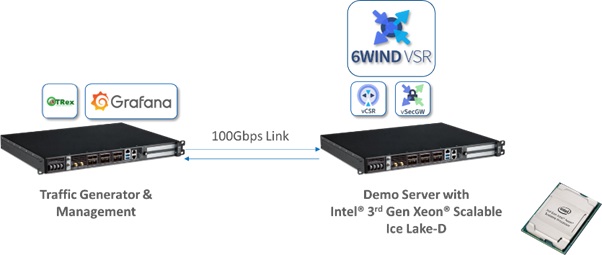 Figure 3: Performance testing – Demo setup
Different benchmark tests are covered by this demo setup, this includes not only IPv4 and IPv6 performance but also IPsec performance and scalability.
The TRex traffic generator is configured to use different traffic profiles. Clear traffic is injected through the demo server to cross the vCSR and the vSecGW before reaching back the traffic generator. The vCSR and the vSecGW are running as docker containers on different NUMA nodes.
Demo Highlights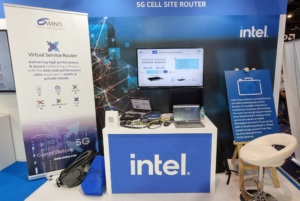 6WIND vCSR delivers more than 80Gbps of throughput using only 2 vCPU cores.
The demo highlights the capability of the 6WIND vCSR to deliver high performance with a minimal hardware resource usage (CPU, Memory). Leveraging this efficiency and high optimization, the vCSR can run on the same hardware platform with other network functions and/or other 5G Open RAN elements (O-CU, O-DU) and use a limited CPU and memory budget to save more resources to the other elements. This reduces the network complexity on the cell sites and brings a huge advantage in Capex and Opex reduction coupled with savings on energy consumption for an enhanced network sustainability. Other benchmarks and tests covering different use cases and different configurations have been conducted by 6WIND to build a full coverage of the value a 6WIND vCSR brings in an Open RAN deployment for both 5G telco and 5G private networks. Further details could be shared on request.
If you want to learn more, do feel free to contact us for more information. You can also schedule a free trial of our VSR solutions.